Service

Plans
Whatever Your Pest Problem, We Have a Solution Just for You
One Time
Monthly
Quarterly
Seasonal
If you're interested in having a single service, this is the program for you! Our one-time service platform provides an initial treatment of the property and carries a 30 day warranty. If you would like for us to return for any reason during the 30 day warranty period, we are happy to do so at no additional charge. If you choose to continue service with Buggies, 100% of the one-time service charge will be applied to on going services.
Monthly 
services are typically best suited to large commercial facilities, restaurants, and properties with heavy pest infestations or increased potential for the development of an issue. The monthly service platform can be converted to quarterly once a pest problem is brought under control. As with all of our services, any necessary return visits are provided at no additional charge.
Quarterly
 service visits are one of the most common service frequencies for commercial non-food handling facilities. Providing a thorough inspection and treatment of your property each quarter ensures you'll be bug free. In fact, because we are able to address the unique concerns your property may have 4 times per year we are able to be much more proactive with our services. This service platform is perfect for the person who has a very low tolerance for bugs. As with all of our services, any necessary return visits are provided at no additional charge.
Seasonal 
services are great for the busy person who wants to save a little money but doesn't want bugs in their home. Buggies will visit your home 4 times from March/ April through September/ October, perform a thorough inspection, treat the entire exterior of your property and where necessary treat specific areas of the interior to prevent pests from entering. Because of the low impact to your schedule and our ability to effectively control pests, Seasonal services have become the service platform of choice for most customers. As with all of our services, any necessary return visits are provided at no additional charge.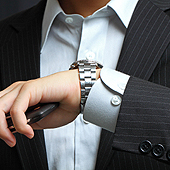 Respectful of your Schedule!
Buggies service professionals are sensitive to the busy lives of our customers. That's why we have created programs designed to be convenient to your schedule and highly effective against unwanted pests. Our services are targeted to the exterior of your home where pests live. By focusing on the exterior source of pest issues we are able to be proactive rather than reactive to an interior infestation. Best of all, these services do not require you to be home. However, if the nature of your pest issue requires interior attention, we are able to provide these services as well!
Buggies Pest Control service programs are scheduled in advance, from our offices so you can depend on a phone call prior to every service. Whether you're interested in Weekly, Monthly, Quarterly, or One-time service visits, we have a program just for you! Keeping your time in mind – that's the Buggies Promise!
No long term contracts!
Unlike most service providers, Buggies does not require long term service agreements. Although the most common plans are ongoing, we also offer One-Time, Monthly, Quarterly and Seasonal program. We have specifically designed our programs around the convenience of our customer…you!
Service Guarantee
The Buggies Promise offers the strongest guarantee in Kansas City!
The Buggies Promise Service Guarantee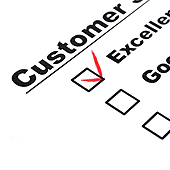 Our goal is 100% customer satisfaction. How do we accomplish this? Simple, we focus on the things that matter most to our customers. Effective pest management techniques delivered by a highly-trained professionals who have been provided with the most up to date tools and techniques.
But what if the bugs return? If the bugs come back, so will we! We'll return to your home or business as many times as necessary to control whatever pest problem you may have.
We are dedicated to providing our customers with a "best in the business" customer service experience.